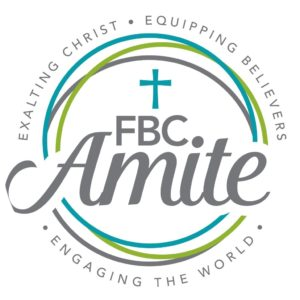 To Glorify God and Enjoy Him forever
We are believers crucified with Christ, compelled to make disciples of Christ, who are daily being changed for the glory of God.
Exalting Christ, Equipping Believers, Engaging the World
We believe the Bible is God's word given to us in order that we may know Him and grow in a relationship with Him.
Expository Preaching, Christ Centered Worship, Small Group Discipleship, Community Involvement, and Evangelistic Outreach
Our structure exist to help us reach the lost and disciple believers.
Exalting Christ, Equipping Believers, Engaging the World
117 E. Olive Street Amite La, 70422 Phone (985)748-7135