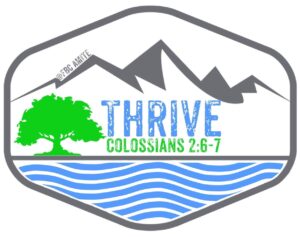 Colossians 2:6-7, "Therefore, as you received Christ Jesus the Lord, so walk in Him, rooted and built up in Him and established in the faith, just as you were taught, abounding in thanksgivng."
What do we teach our students?

Teaching and Training in the Truth of God's Word
Heeding the Leadership of the Holy Spirit

Reaching Outside the W
alls of the Church
Imitating the Compassion, influence, Holiness and humility of Jesus
Vital Reliance Upon Prayer
Equipping the Saints for Evangelism and Discipleship
Bible Studies for Life Curriculum:

1. Living Life Connected to Christ.
Wednesday Night Service: 6:30-7:30 pm
Upcoming Wednesday Night Lessons:
– Kyle Idleman's DVD series
– Explains and edifies to students on the positives and negatives of Phones, tablets, and the use of internet.
– Ultimately looking to teach how God can be glorified and honored through the use of technology; especially the phones that constantly surround us.
8 Part Series: Observing the Disciples
– This series will examine the lives of Jesus' closest friends, his disciples.
– We will learn about each one and how they grew as disciples for Christ. We will learn from their mistakes as well as applying their great decision and dedication to Christ.
Sunday, March 6: Youth Eat after church

Sunday, March 20: Youth fun day- Go out to eat and go to Urban Air (trampoline park) in Denham Springs.
Sunday, March 27: Next Camp Payment
Friday, April 15: Good Friday Crawfish Boil
Sunday, May 1: Spaghetti Fundraiser
Date: June 20-24


Speakers: TBD
Price: $300.00; $150.00 for church members

Price includes camp cost.

Camp Deposit: $100; $50 for church members due on Wednesday, January 12.

You can pay in three parts:


– 1st Payment: Wednesday, January 12

– – 2nd Payment: Sunday, March 27
– 3rd Payment: Sunday, May 15
We will leave on Sunday, June 19 and return late Friday, June 25.
Youth Minister Name: Austin McDaniel
Cell Phone: (985)-474-5333
Church Office: (985)-748-7135
E-mail: austinmcdaniel123@gmail.com
Office Hours (Only in Summer)

Please call or text to schedule an appointment.
Would be happy to meet you on Sundays after church.
You can call, text, or email Austin any time Monday-Friday between the hours of 8am-8pm.
Austin, Brittany, and Jameson McDaniel